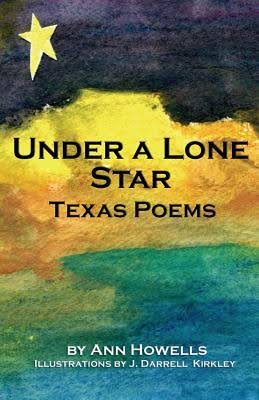 Last night, Shannon and I went to the final reading in support of the Dallas Poets Community's new anthology of DFW poets titled Cattlemen and Cadillacs. It was held at the Benbrook Public Library, which I thank for having us back after the first C&C reading there back in September. As with the previous Benbrook reading, the lineup was awesome, and I was humbled to participate. I enjoyed hearing Patricia Ferguson, Mike Baldwin, Michelle Hartman, Travis Blair, Ann Howells, and the others who attended. And it was good to read a few new pieces of mine and try out some haibun I had never read publicly before. Haibun pose distinct reading challenges, and I plan on reading several at my upcoming feature in March, so it was good to get the chance to play with some methods. Thanks too (again) to Ann, who edited the anthology and put these readings together, and to Susan Vogel, for hosting the event.

Speaking of Ann Howells, I won one of the door prizes at the reading (whoo-hoo!) and was able to snag her latest collection, Under a Lone Star. It had been sitting on my Amazon wish list for months, but I hadn't quite had the funds to move it into my shopping cart. So I was really glad to finally get a copy. I highly recommend it. A collection of short, pithy verses, all using Texas as subject matter and each accompanied by a really nice illustration by J. Darrell Kirkley (who also did the cover art for Cattlemen & Cadillacs). Each piece is a treat. You'll want to buy a couple of copies… it would make a terrific gift for poetry lovers and fans of the Lone Star State.

I look forward to having a chance to read at this well-supported venue again soon.