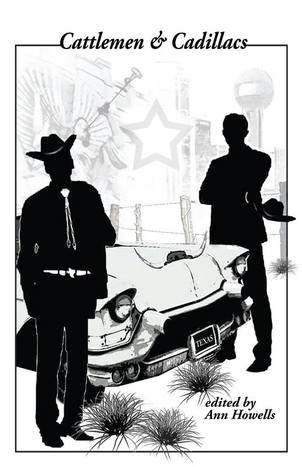 Terrific reading last night at the Benbrook Public Library in support of the new anthology of DFW poets titled Cattlemen and Cadillacs. I brought out almost the whole crew: Shan, my son, and my parents. In fact, I think it was the first poetry reading my folks had ever been to. So, I'm glad that the event was so well attended and that the readers were of such a high caliber. Logen Cure, Travis Blair, Lewisville Poet Laureate Paul Holcomb, and many others were fantastic. It was a great group and a fun event, and I enjoyed talking to folks afterwards about poetry, music, and the scene in DFW.

I also got my hands on my contributors copy of C&C. It's a very impressive anthology featuring a couple of Texas Poets Laureate and many other acclaimed local writers. I really appreciate the work of the Dallas Poets Community and specifically editor Ann Howells in putting this collection together as well as their efforts to bring attention to the wealth of poetic talent in this part of state. The poetry circles in Austin, San Antonio, and Houston all receive a ton of (well-deserved) attention, and I'm glad a concerted effort is being made to shine a light on writers up here, too. Though it's hard for me living out in the "provinces" of Southern Tarrant/Northern Johnson Counties, I'm looking forward to getting a little more connected with these folks in the future. I enjoy their words and what they are doing from an organizational standpoint.

Contact Ann Howells through the Dallas Poets Community to get your hands on one of these anthologies, and go looking for the publications of the individual contributors, because these poets are really leading the charge.